Actualité #2984
[PREMIER RÔLE] Reprise ce soir - 21h 07/09/2020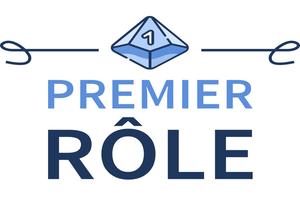 Premier Rôle vous a manqué ? Interrompue durant le confinement, la campagne Chroniques Oubliées Fantasy de FibreTigre avec notamment Damien C. de BBE reprend ce soir (là maintenant, de suite !) en live stream.
Ca se passe ici : www.twitch.tv/figaro_live
Suivez l'émission en live et repartez avec des cadeaux :
Replays :

- épisode 1 - une ville assiégée

- épisode 2 - visite au chateau

- épisode 3 - des pas dans la tombe

- épsode 4 - et la marmotte...

Podcasts : www.lefigaro.fr/secteur/high-tech/premier-role-le-jeu-de-role-du-figaro-les-episodes-en-podcast-et-video-replay-20200214
Le scénario, écrit par FibreTigre (le MJ de Premier rôle, déjà connu pour mener les parties de Game of Roles, voir son interview dans Casus Belli #30) se déroule dans un univers de son invention "à mi-chemin entre la chute de Constantinople et le Seigneur des anneaux".
Parmi les joueuses et joueurs à la table, Lydia Amrouche (Game of Rôles), Léa Fournier (journaliste au Figaro), Daz (Game of Rôles) et Damien C. (Black Book Editions).
Pour plus d'informations sur le projet et visionner un extrait, consultez l'article du Figaro disponible ici.