Actualité #2732
[CHRONIQUES OUBLIEES] 3e épisode de Premier Rôle en live ce soir à 20h 24/02/2020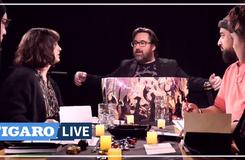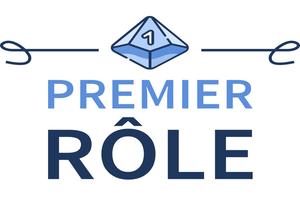 Une fine équipe faisant face au MJ FibreTigre : Daz (Game of Rôles) le régicide, Léa Fournier (Le Figaro Live) magique, Lydia la pacifiste (Game of Rôles) et notre Damien C. (oui, le nôtre, celui de la Casus TV) le nouveau marié.
Une partie motorisée par un jeu de rôle accessible et fun, à savoir Chroniques Oubliées Fantasy !
Un Actual Play à regarder sur le Twitch du Figaro (cliquez sur ce lien) ce soir à 20h !
Nous vous invitons à suivre en direct les commentaires des viewers sur Twitch (conviviaux et hilarants) et à "suber" pour devenir un PNJ de l'aventure et gagner une foultitude de cadeaux (dont une boîte de Chroniques Oubliées).
Merci à l'équipe du Figaro Live et Valentin pour cette émission qui permet au jeu de rôle d'apparaître régulièrement au sommaire d'un des plus gros médias nationals.
Pour visionner les épisodes précédents :
> Premier Rôle 1er épisode : Une ville assiégée
> Premier Rôle 2e épisode : Visite au château
Pour plus d'informations sur le projet et visionner un extrait, consultez :
> l'article du Figaro disponible ici.
Pour en savoir plus sur Chroniques Oubliées Fantasy :