Créativité
[Figurines] Aventuriers d'hier et d'aujourd'hui 3
J'ouvre ce sujet pour y poster vos personnages, les aventuriers de vos campagnes.
Je commence avec du retro-painting. Inspiré par les figurines Otherworld Miniatures, j'ai décidé de peindre à nouveau les aventuriers de ma première campagne D&D débuté en 1980.
http://perrysheroes.free.fr/spip.php?article593
Hemstor le Mystique, Belag le Bon, Glorfindel et Krago of the Mountains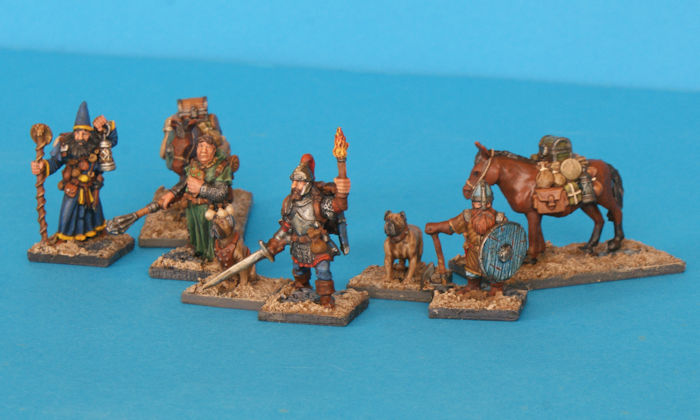 Bravo pour la peinture, mon équipe de pj actuelle est ici, mais je n'ai pas ton talent.
Après quelques modif voici mon groupe actuel, mais il me manque encore une figurine d'écureuil !