Actualité #2686
Chroniques Oubliées sur Le Figaro en direct ! 20/01/2020
Retrouvez le replay sur :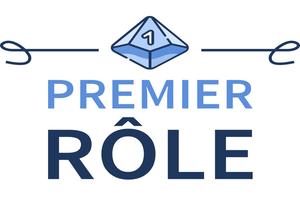 Le premier épisode de Premier Rôle, l'Actual Play diffusé en direct à 20h ce lundi 20 janvier grace au Figaro Live sur le site du Figaro et la chaîne Twitch du Figaro.
FibreTigre est le MJ d'un scénario motorisée en Chroniques Oubliées Fantasy. A sa table, vous retrouverez les joueuses et joueurs suivants :
Léa Fournier journaliste du Figaro Live
Damien C. de Black Book Editions / Casus Belli
Daz de Game of Rôles
Lydia de Game of Rôles
La partie est interactive et il vous sera possible en fin de session de poser vos questions à toute l'équipe en direct.
Venez nombreux !